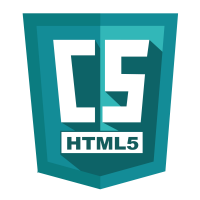 New Extension for Visual Studio Released to Create HTML5 Apps Using C# and XAML (Beta1)

Sept. 29, 2014 — A new extension for Visual Studio has been released in beta that enables developers to create cross-platform HTML5 applications exclusively using C# and XAML. The extension, which is named "C#/XAML for HTML5", is available in beta for free to the first 5000 people who sign up at www.cshtml5.com
The tool is designed for the developers who use Microsoft languages and tools (C#, XAML, Visual Studio) and who would like to extend the reach of their applications to platforms other than Microsoft's (Windows, Windows Phone, Xbox), such as Android, iOS, Mac, Chromebook, BlackBerry, and Linux.
Moreover, it is also of interest to developers who wish to create client-side rich web applications ("single-page applications") using C#/XAML without having to manipulate HTML, CSS, and JavaScript.
"Many developers, who are accustomed to C#/XAML, have neither the time nor the inclination to use HTML, CSS, and JavaScript, or to learn Objective C or Java, to run their apps on iOS, Android, or on the web." said Giovanni Albani, founder and CEO of Userware. "We are introducing a solution that can help them to reach all platforms without having to throw away all the know-how, tools, and code base that they have acquired over the years."
More information and download can be found at: www.cshtml5.com

About Userware:
Userware is a software company founded in 2007 by two experts in Microsoft technologies. It has gained popularity in the last years for consumer apps such as XLS Editor (#1 Paid Productivity App in the Windows Store in the first half of 2014), and WikiOS.org, a patent-pending online operating system made in Silverlight that can be enhanced Wiki-style by users thanks to an online development environment. With "C#/XAML for HTML5", Userware aims to enable all C#/XAML developers to build cross-platform apps with the skills, tools, and code base they already have.
Userware is online at: www.userware-solutions.com