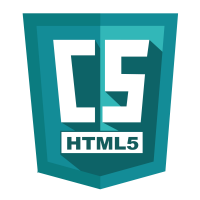 New Beta 8 of C#/XAML for HTML5 released with over 25 new features, including Extensibility, WebSockets, ControlTemplates/Storyboards, ResX, Call JS from C#, Print, and much more!

April 25, 2016 — The new beta 8 version of C#/XAML for HTML5 - the free Visual Studio extension that enables developers to create HTML5 apps using only C# and XAML - is now available! It introduces over 25 highly requested features, such as Extensibility (3rd parties can finally create plugins and components!), ControlTemplates/Storyboard (it is finally possible to customize the built-in controls), C#/JS interop (it is finally possible to go beyond the built-in features by writing native JS code and making existing JS libraries accessible from the C#/XAML code), and many more!

It can be downloaded for free from www.cshtml5.com
(The beta is limited to the first 10,000 downloads. Get it quickly!)
Users who registered for one of the previous betas have been sent an email containing the download link. If you have not received it, please contact us.

Share the news:

New features of the Beta 8 include:
Extensibility and Plugins (Pro): extend the features of CSHTML5 by creating and consuming class libraries built with CSHTML5 (see documentation). Many open-source extensions have already been created, including:
ControlTemplates,

Storyboards

, VisualStateManager, Animations (only discrete key frames with ObjectAnimationUsingKeyFrames and KeyTime=0 are supported at the moment), OnApplyTemplate, TemplateBinding... (see examples of templates)
ResX Resource Files support (localization support is coming soon)
Call JavaScript from C# (Pro) (see documentation)
TabControl (customizable via Styles/Templates)
Expander (customizable via Styles/Templates)
New "Run from Localhost" option in the Simulator that lets you test features such as Storage, Geolocalization, httpcalls, and other features using a local web server
Custom Attributes support and "MemberInfo.GetCustomAttributes" method
Improved appearance of Button and ToggleButton (now with PointerOver / Pressed / Disabled states), that can be customized via a ControlTemplate
Added "Tuple2" and "HashSet2" classes (to temporarily make up for the lack of native ones)
Added inline documentation in C# Intellisense / auto-completion

Added support for Silverlight-like and WPF-like URI's such as: "/AssemblyName;component/Folder/FileName"
Added properties "HorizontalContentAlignment" and "VerticalContentAlignment" in the "Control" class
Added "IsLoaded" property to FrameworkElement
Added "Application.Current.RootVisual" (alias of Window.Current.Content")
Support for prefixes inside the "TargetType" property
Improved the way that the JavaScript error messages in the Simulator are reported
Added attributes to tell the minimum CSHTML5 version that a class library supports (useful for future backward compatibility of extensions)
Bug fixes:

Fixed broken <WrapPanel/> control
Fixed warning about "DefaultValueAttribute" being defined twice
Fixed warning about 'InvokeConstructor' of "HtmlEventProxy"
Fixed "Type not found" compilation error when using custom controls in XAML
Improved rendering of <Path/>, <Ellipse/>, <Rectangle/>, and <Line/> controls
Fixed issue where the <Path/> control didn't render properly if its properties were set after the control was added to the visual tree
Fixed issue where referencing class libraries could cause a compilation error saying that the compiler was unable to locate "CSharpXamlForHtml5.dll"
Fixed an issue where setting BorderThickness resulted in cropped Border content
Fixed an issue with the PasswordBox that prevented the MaxLength properly from working properly
Fixed an issue that caused DataTemplates to be removed from the XAML Preview Pane at design-time
Fixed an issue that caused the CSHTML5 Project Templates to disappear
Fixed an issue that prevented the Calculator sample from compiling under VS 2015
Other minor fixes. If you find any other issues, please report them on the forums or contact us at support@cshtml5.com
Check out the updated Showcase app for new demos (TabControl, Expander, ToggleButton...).

Please vote for your most wanted features on
UserVoice
.
You may also be interested to read the updated
Road Map
.

Special offer:
80% Off
Get the Professional Edition - before the end of the Beta period - for only $99 instead of $499!
Lifetime license with 12 monthsof free updates!
Get 15 months of free updates by purchasing before June 8, 2016!
30-day money back guarantee
Take advantage of this special offer!

Migrating a Silverlight application to the web? Our team is here to help!
As you know, the future of Silverlight doesn't look very bright. Chrome, Edge, and mobile browsers do not support it, and Firefox has recently announced that it will stop supporting it in late 2016. If you have a Silverlight application, chances are that you are looking for a way to migrate it to other technologies.
If your app targets only Windows-based machines, and if deployment is not an issue for you, your best bet may be to migrate to WPF or UWP. However, if you want your app to run in the browser, or if you want to reach other platforms, you will likely find C#/XAML for HTML5 a compelling choice.
In fact, C#/XAML for HTML5 is the only solution that lets you reuse most of your SL code, keep coding in a Silverlight-like way, and at the same time generate cross-platform HTML5-based apps. Your apps run on any modern browser, without the user installing any plugins, and you can even package them for deployment on iOS and Android via PhoneGap/Cordova.
There are already tens of companies that are migrating their SL apps to the web using C#/XAML for HTML5. Our team is here to ensure that the migration progress goes well. If you need any assistance, please contact us.
We provide both Free Support and Professional Services. Depending on your needs, you may find that the Free Support is enough, or you may request a quote for Professional Services. Professional Services include expedited development of specific features just for you, assistance to migrate your apps, review of your app source code under NDA to list what is supported and what is not, and more. Please contact us at support@cshtml5.com

About C#/XAML for HTML5:
C#/XAML for HTML5 is a free extension for Visual Studio that enables developers to create cross-platform HTML5 apps exclusively using C# and XAML.
It is designed for developers using C#, XAML, and Visual Studio to extend application reach to platforms outside the Microsoft ecosystem, including Android, BlackBerry, Chromebook, iOS, Linux, Mac OS, and web browsers. It can be used to migrate Silverlight apps to HTML5, as well as to create new client-side rich web applications without manipulating HTML, CSS, and JavaScript.
Benefits over alternative cross-platform development tools include zero learning curve for C#/XAML developers, a robust well-organized strongly-typed development experience, the ability to share C# code between the client and the server, and the ability to port legacy apps to the modern web with minimal effort, notably to convert Silverlight apps to HTML.
More information and download can be found at: www.cshtml5.com

About Userware:
Userware is a software company founded in 2007 by two experts in Microsoft technologies. It has gained popularity in the recent years for consumer apps such as XLS Editor (#1 Paid Productivity App in the Windows Store for 8 consecutive months), and WikiOS.org, a patent-pending online operating system made in Silverlight that can be enhanced Wiki-style by users using an online development environment. With "C#/XAML for HTML5", Userware aims to enable all C#/XAML developers to build cross-platform HTML5 apps with the skills, tools, and code base they already have.
Userware is online at: www.userware-solutions.com

Contact:
You can contact the team behind C#/XAML for HTML5 at: hello@cshtml5.com
For more information, please visit www.cshtml5.com