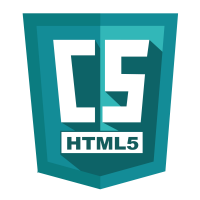 New Beta 5 of C#/XAML for HTML5 adds Documentation, IsolatedStorage, Regex, Test-on-Mobile-Devices, ListBox, and much more!

Sept 29, 2015 — The beta 5 version of C#/XAML for HTML5 - the free Visual Studio extensions that enables developers to create HTML5 apps using only C# and XAML - is now available!

It can be downloaded for free from www.cshtml5.com
Users who registered for one of the previous betas will receive an email with the download link.
(The beta is limited to the first 10,000 downloads. Get it quickly!)

Share the news:

New features include:
Check out the updated Showcase app for new demos of IsolatedStorage, ListBox, Regular Expressions, multiple selection in DataGrid, and more.

The sample application (beta) is now also on the Apple AppStore and on Android Google Play! If you have an iOS or Android smartphone or tablet, you can check it out.

Visual Studio 2015 support is coming before the end of the year (see the roadmap). Please be sure to vote for your most wanted features on UserVoice.

Special offer:
80% Off
Get the Professional Edition now for only $99 instead of $499!
Lifetime license with 1 year of free updates!
30-day money back guarantee
Take advantage of this special offer!

About C#/XAML for HTML5:
C#/XAML for HTML5 is a free extension for Visual Studio that enables developers to create cross-platform HTML5 apps exclusively using C# and XAML.
It is designed for developers using C#, XAML, and Visual Studio to extend application reach to platforms outside the Microsoft ecosystem, including Android, BlackBerry, Chromebook, iOS, Linux, Mac OS, and web browsers. It can be used to migrate Silverlight apps to HTML5, as well as to create new client-side rich web applications without manipulating HTML, CSS, and JavaScript.
Benefits over alternative cross-platform development tools include zero learning curve for C#/XAML developers, a robust well-organized strongly-typed development experience, the ability to share C# code between the client and the server, and the ability to port legacy apps to the modern web with minimal effort, notably to convert Silverlight apps to HTML.
More information and download can be found at: www.cshtml5.com

About Userware:
Userware is a software company founded in 2007 by two experts in Microsoft technologies. It has gained popularity in the last years for consumer apps such as XLS Editor (#1 Paid Productivity App in the Windows Store for 8 consecutive months), and WikiOS.org, a patent-pending online operating system made in Silverlight that can be enhanced Wiki-style by users using an online development environment. With "C#/XAML for HTML5", Userware aims to enable all C#/XAML developers to build cross-platform HTML5 apps with the skills, tools, and code base they already have.
Userware is online at: www.userware-solutions.com

Contact:
You can contact the team behind C#/XAML for HTML5 at: support@cshtml5.com
For more information, please visit www.cshtml5.com